Creative Net Designs, LLC (CND) is a Wisconsin Web Site Design and Development Company.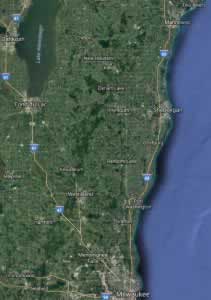 We were established in 2005.
Located in Sheboygan, Wisconsin on the western shore of Lake Michigan, CND is dedicated to helping its clients achieve a "Dynamic Presence on the Internet."
Like the ever-evolving Internet, CND strives to elevate each client's Internet presence.
Our clients are individual business owners, small businesses, and not-for-profit organizations in Eastern Wisconsin including the cities of Sheboygan, Plymouth, Kohler, Sheboygan Falls, Belgium, Milwaukee, Random Lake, and Manitowoc.